Information based on public sources. Please notify us of any updates or corrections.


Highland Springs High School

Class of 67

Highland Springs, Virginia








In memory and tribute to our classmates


Linda Burns Edwards
January 14, 2018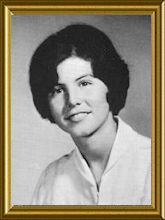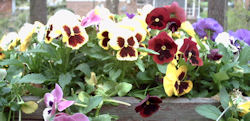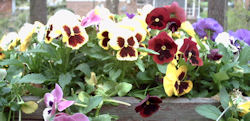 Gayle Adams, November 2005
John Alexander, November 2015
Kay Baldwin Hunnel, September 2014
Brenda Bailey Hawkes, September 1993
George Bobenia, March 1993
David Boltz, February 2015
Carolyn Broughman, September 1996
Tommy Buchanan, January 1977
Linda Burns Edwards, January 2018
Barbara Cabell Hicks, October 2008
Mike Cardoza, August 2011
Diane Carter Beatty, May 2017
Steve Chapmam, May 2015
Betty Lou Clark Morton, January 2002
Shirley Clark Harvey, December 1990
Monroe Claytor, August 2003
Kenneth Coffman, August 1993
Margaret Anne Creasy, December 2004
Linda Edmonds Kirk, September 1988
Allen Fletcher, May 2003
John Clifton Flournoy, February 2011
Regina Gardner Prout, May 2011
Charles Gayle, February 2011
Linda Hunt Johnson, December 2014
Dennis Kasky, August 2012
Dan Lohwasser, July 2002
Jo Anne Meador Crawford, February 1990
Claude Miller, March 2017
Jack Mueller, December 2014

Tony Nestor, January 2018
Glenn O'Berry, October 2016
Janice Orange, January 2015
Warren Pace, October 2010
Trudy Priddy Thompson, July 2012
Brenda Pritchett Boyles, August 1975
Gary Pulling, February 2016
Lona Repole Eshete, February 2012
Tony Riggs, February 1965
Linda Roepke Hale, March 1987
Dennis Rusak, January 2016
Nick Sawyer, February 2015
Walter Scott, April 2016
Sammy Seay, April 2015
Linda Shobe Trimmer, August 2017
Monty Sims, December 2013
Lynn Stitzer Bryant, February 2017
Steve Stefurak, June 1965
Garnett (GG) Sutton Jr., August 2003
Welford Taylor, December 2015
Kenny Trimmer, October 2014
Richard "Dickie" Van Ness, August 2012
Carl Wells, February 2014
Hazel Walton, October 1981
Kathy Williams, July 2011
Pat Woosley, September 1998
Donna Wright Boatwright, November 2017
Ricky Zeigler, April 2008

Click or tap on the Memorials links
above the candles
(upper left and right of page)
to see other memorial pictures.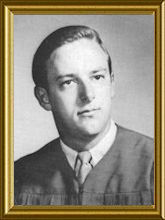 Tony Nestor

January 1
5
, 2018